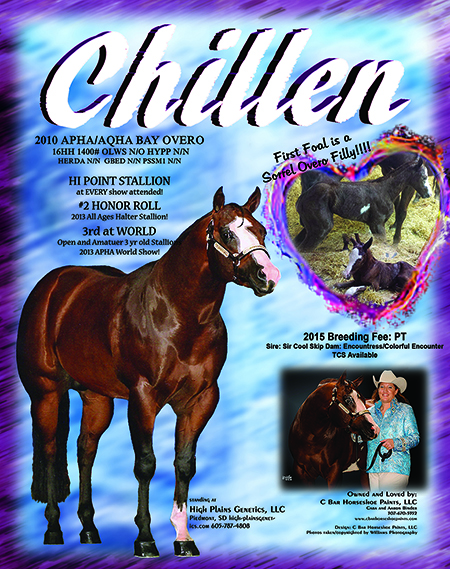 click on flyer for larger version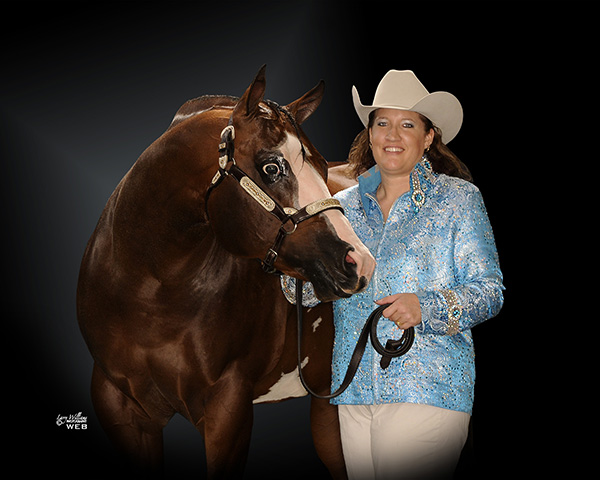 Chillen was 100% on color production in 2015, we will know soon if he holds
true in 2016!! Our first foal is due
February 1st! This is one of our foals
from last year. Check out his foals page
to see how much color he puts on foals
out of SOLID mares!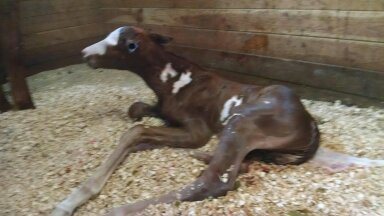 ---

Chillen is currently at
high plains genetics in south dakota.
After breeding season, we will hit the show ring in the quest for his last 2.5 points for his Open Superior Halter title!!



---
C Bar Horseshoe Paints, LLC has met our goals for our broodmare band. We are also concentrating on Chillen's Show Career and him being in the breeding pen. So far he is doing spectacular at both!
Check out our Sales page: we have some really NICE horses on there!
---
STANDING IN 2016:
"The Horse"
Where in this wide world can man find nobility without pride,
Friendship without envy,
Or beauty without vanity?
Here, where grace is served with muscle
And strength by gentleness confined
He serves without servility; he has fought without enmity.
There is nothing so powerful, nothing less violent.
There is nothing so quick, nothing more patient.
Than the Horse.
~Ronald Duncan, 1954
---

Chillen is in Several Futurities and SSA's, contact us for more information!
if there is one you are interested in having him nominated to, let us know, we would be more than happy to work with you to get him enrolled!

site updated February 8th, 2016
---